Welcome to
Sterling English E-learning platform
The Sterling English Digital Platform is a cross-platform online learning environment for learners of English. Students log in to complete a wide variety of online activities, including reading, grammar, vocabulary and listening practice. The online exercises complement Sterling English course books to offer a blended learning solution, thus enhancing the learning experience.
The Sterling English Digital Platform is user-friendly and easy-to-navigate. It allows teachers to connect with their students and exchange messages, share files, create notifications, and much more.
Automatic scoring is provided on all exercises enabling students to see where they need more practice and allowing teachers to monitor their progress and generate detailed reports.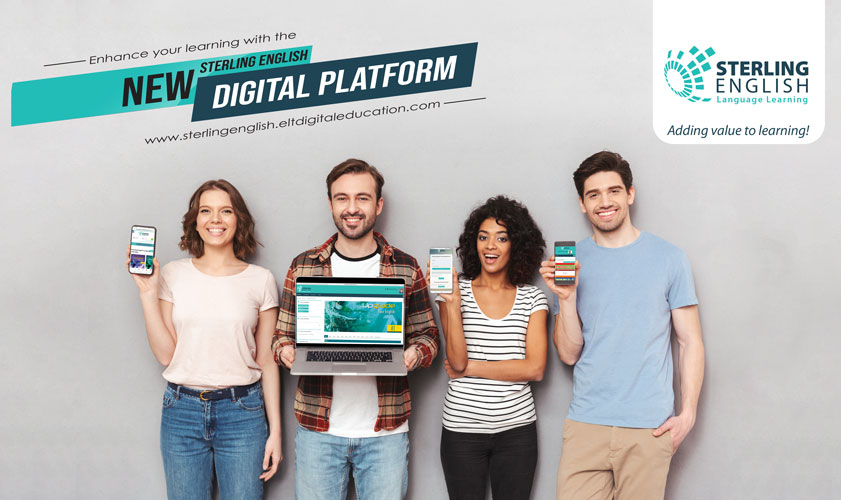 How does it work?
Create an account / Log in
Course Categories